Modern service stations for bikes and other vehicles. Service stations are available in few models, all of them are equipped with a wide range of accessories necessary to perform the inspection and repair bicycles.
Thanks to bike stations, you can inflate wheels, charge an electric bike, montage components or replace tire.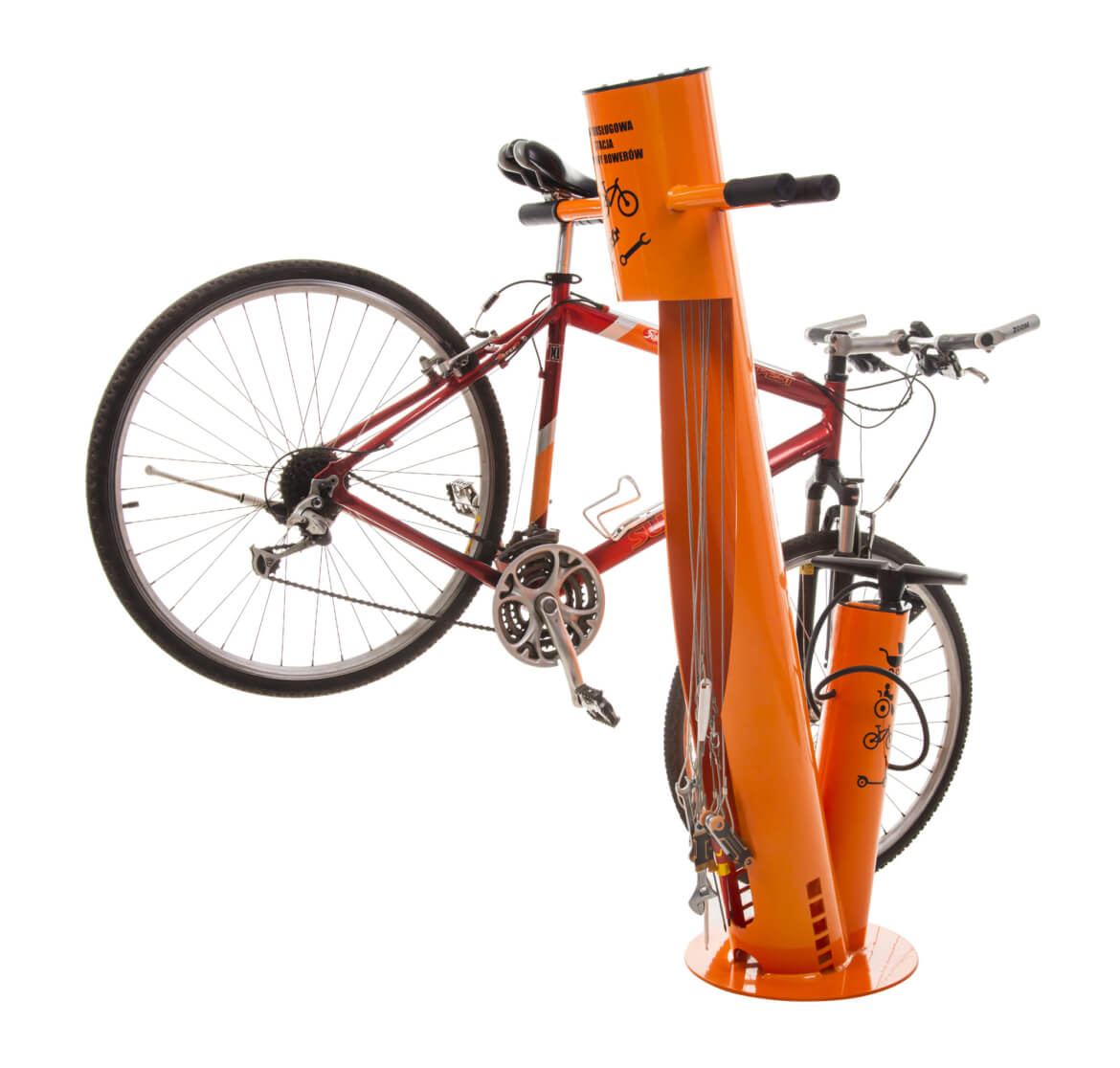 Screwdriver
Universal key
Wrench
Adjustable wrench
Tire buckets
Pump with manometer
The station design is submitted for protection at the Patent Office of the Republic of Poland and EUIPO.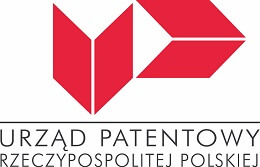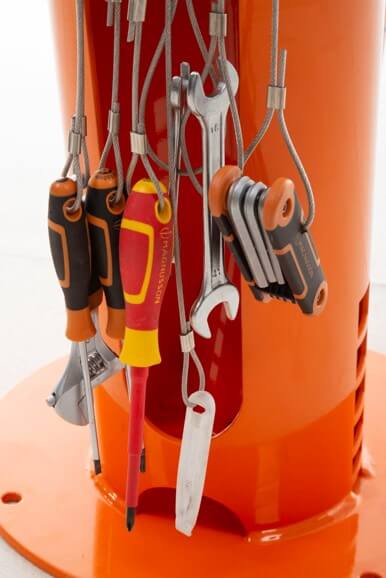 BIKE SERVICE STATION - STANDARD
BIKE SERVICE STATION - OLD TOWN MODEL